Jki-facebook-light


Jki-twitter-light


Youtube


Jki-linkedin-light


Pinterest




Handyman Northampton
– Professional Handyman Services for Your Home

Call +44 7401 385989

20+ Years Experience
0
+
Satisfied Customers
0
+
Successful Projects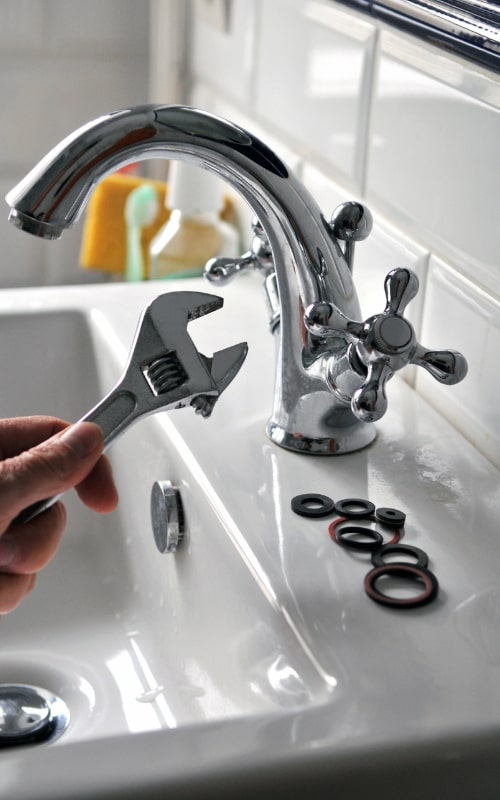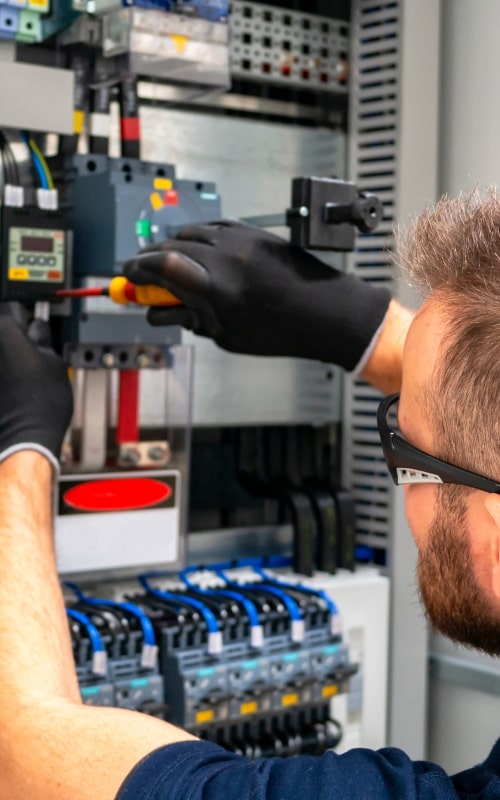 Professional Handyman Services in Northampton, UK
If you need a professional handyman Northampton, look no further! Our team of experts is highly skilled and experienced in all things general home repairs and maintenance. We can do everything from plumbing and electrical to painting and carpentry. And we're always happy to help out with those odd jobs around the home that you may not have the time or tools for.
Whether you need help with routine maintenance or unexpected repairs, our team is here to help. We're always available for emergency call-outs, too.
So if you're looking for a reliable, affordable handyman service, call us today!
Make your property maintenance services, commercial repairs, and complex projects easier by connecting you with local "handymen" services.

Call +44 7401 385989

Why Choose Us
How We Can Help You With Your Home Maintenance Needs
Like most people, your home is your pride and joy. You take care of it best, but sometimes things need a little TLC. That's where our local handyman in Northampton area can help.
Our services can help you with various tasks around the home and garden, from general maintenance to bigger projects. We're here to take on the jobs you don't have time for or don't feel like doing yourself!
Please don't hesitate to get in touch if you need help with anything domestic, including contract maintenance and general household tasks. We pride ourselves on providing quality service at an affordable price.
Please get in touch with Northampton handyman today to book a visit from our team. We look forward to hearing from you soon!
Professional Services
100%
Quick Response
99%
Modern Equipments
98%
Emergency Service
98%
0
+
Expert Team
0
+
Successful Projects
0
+
Satisfied Clients
0
+
Years of Experience
Your Satisfaction is our Priority
Our team of experienced punctual and professional handymen is dedicated to providing every customer with the individual attention and service they deserve.
Free Consultations
We want to ensure you're getting the best possible service from us, which is why we offer free consultations. This way, we can assess the work required and give you an accurate quote.
Flexible Appointments
We understand that it can be difficult to take time off work, so we offer flexible appointments to suit your schedule.
Our Services
Domestic and Commercial Handyman Services to Meet Your Needs
At MM Handyman Northampton, we offer a wide range of services to help keep your home in good condition. From painting and decorating to flooring and electrical maintenance, we have the skills and experience to get the job done right. Here are our services:
Electrical Service
Whether you're dealing with flickering lights, outlets that don't work, or electrical shocks, you must have a reliable electrical service that you can count on.
Plumbing
We cover all bathrooms in your home – from the pipes, washing machine and drains to the toilet and sink. We also offer maintenance services to keep your plumbing in top condition. And if you have a plumbing emergency, we'll be there with a quick response.
Painting and Decorating
Painter and Decorator can help you with all your painting and decorating needs. We have a wide range of experience and can cater to any budget.

Decking
Decking is the perfect way to add some extra living space to your home. Whether you want a place to relax in the summer sun or entertain guests, decking is an ideal solution.

Fencing
Whether you're looking for a new fence for your home or business, or need to repair an existing one, and garden maintenance Fencing has the expertise to get the job done right.
Make Appointment
Efficient Handymen Services in the area can help you save money
One way to save money on home maintenance is to be efficient with your handymen's services in Northamptonshire. By being strategic about the odd jobs, you tackle and the professionals you hire, you can minimize the cost of keeping your home in tip-top shape. We offer number of different trade services and serve the surrounding villages.
Give Call Us Today
Choosing a company to handle home improvement or repair needs can be daunting. Many companies are out there, all promising the best service at the best price. So how do you know whom to trust? MM Handyman is a company you can rely on. We have a long track record of satisfied customers who have come to us for everything from small jobs like hanging a picture to significant jobs like flat pack furniture assembly, garden maintenance, and renovating a building. We are always professional and agree to do the job right the first time. Plus, we leave your home or office clean and tidy when we're done. So contact MM Handymen today if you're looking for a company in your area you can trust to take care of your property's odd jobs. We'll be happy to give you a no-obligation quote.
Get a Free Quote Today!
Contact Us
Get In Touch With Us
Location
Northampton, UK
+44 7401 385989
jenniferschneider1245@gmail.com
NN1, NN1 1AF, NN1 1AG, NN1 1AJ, NN1 1AL, NN1 1AU, NN1 1BF, NN1 1BQ, NN1 1BX, NN1 1DA, NN1 1DD, NN1 1DE, NN1 1DF, NN1 1DH, NN1 1DJ, NN1 1DN, NN1 1DP, NN1 1DQ, NN1 1DT, NN1 1EA, NN1 1ED, NN1 1EE, NN1 1EL, NN1 1EN, NN1 1EP, NN1 1EQ, NN1 1ER, NN1 1ES, NN1 1ET, NN1 1EW, NN1 1EX, NN1 1EY, NN1 1EZ, NN1 1FA, NN1 1FD, NN1 1FF, NN1 1HB, NN1 1HF, NN1 1HH, NN1 1HJ, NN1 1HL, NN1 1HS, NN1 1HW, NN1 1JA, NN1 1JB, NN1 1JF, NN1 1JS, NN1 1JT, NN1 1JW, NN1 1JX, NN1 1JY, NN1 1LD, NN1 1LG, NN1 1LJ, NN1 1LN, NN1 1LP, NN1 1LQ, NN1 1LW, NN1 1LX, NN1 1LZ, NN1 1NH, NN1 1NN, NN1 1NR, NN1 1NS, NN1 1NT, NN1 1NW, NN1 1PA, NN1 1PB, NN1 1PD, NN1 1PF, NN1 1PJ, NN1 1PN, NN1 1PP, NN1 1PR, NN1 1PS, NN1 1PT, NN1 1PU, NN1 1PY, NN1 1PZ, NN1 1QA, NN1 1QD, NN1 1QE, NN1 1QF, NN1 1QH, NN1 1QJ, NN1 1QS, NN1 1QT, NN1 1QU, NN1 1QW,NN1 1QX, NN1 1QY, NN1 1QZ, NN1 1RA, NN1 1RB, NN1 1RD, NN1 1RF, NN1 1RG, NN1 1RH, NN1 1RJ, NN1 1RL, NN1 1RN, NN1 1RP, NN1 1RQ, NN1 1RR, NN1 1RS, NN1 1RT, NN1 1SA, NN1 1SH, NN1 1SN, NN1 1SP, NN1 1SR, NN1 1ST, NN1 1SW, NN1 1SX, NN1 1SY, NN1 1TA, NN1 1TB, NN1 1TD, NN1 1TH, NN1 1TP, NN1 1TU, NN1 1TY, NN1 1UB, NN1 1UD, NN1 1UE, NN1 1UG, NN1 1UH, NN1 1UJ, NN1 1US, NN1 1YT, NN1 1ZP, NN1 2AA, NN1 2AB, NN1 2AJ, NN1 2AN, NN1 2AP, NN1 2AQ, NN1 2AS, NN1 2AT, NN1 2AW, NN1 2AX, NN1 2BA, NN1 2BB, NN1 2BF, NN1 2BG, NN1 2BH, NN1 2BJ, NN1 2BN, NN1 2BP, NN1 2BQ, NN1 2BU, NN1 2BW, NN1 2BY, NN1 2DA, NN1 2DD, NN1 2DF, NN1 2DG, NN1 2DL, NN1 2DN, NN1 2DP, NN1 2DW, NN1 2EA, NN1 2EB, NN1 2ET, NN1 2EU, NN1 2EW, NN1 2HQ, NN1 2JA, NN1 2JB, NN1 2JH, NN1 2JJ, NN1 2JL, NN1 2JQ, NN1 2JR, NN1 2JW, NN1 2JY, NN1 2JZ, NN1 2LA, NN1 2LB, NN1 2LF, NN1 2LG, NN1 2LH
Althorp Estate, Northampton Museum and Art Gallery, Billing Aquadrome, The Canal Museum, Stoke Bruerne, 78 Derngate, Sywell Country Park, Salcey Forest, Abington Park, Brixworth Country Park, Northampton & Lamport Railway, Sywell Aviation Museum, Pitsford Water Fishing Lodge, Rookery Open Farm, Riverside Hub, Summer Leys Nature Reserve, Hunsbury Hill, Tenpin Northampton, Boost Trampoline Park Northampton, Delapre Park, Castle Ashby House, The Pinnacle Climbing Centre, Harlestone Fir Forest Walk, Wacky Warehouse – Quays, The Racecourse, Grand Union Canal, All Saints' Church Brixworth, National Lift Tower, Icarus Falconry, Northamptonshire Ironstone Railway Trust, Diana, Princess of Wales Resting Place, The Church Of The Holy Sepulchre, Beckets Park, Upton Country Park, Aspers Casino Northampton, Bradlaugh Fields & Barn, Museum of Leathercraft, Queen Eleanor Cross, The Parish Church Of All Saints, Northampton castle, St Peter's Church Northampton, Salcey Forest, Brackmills Country Park, All Saints' Church Earls Barton, Lings Wood Nature Reserve, Northampton Washlands, Harlestone Heath, Grosvenor Casino, Eastfield Park, The Piddington Roman Villa Museum, Northampton Cathedral, Victoria Park, Northampton, Storton's Pits, Northamptonshire Archives, Foxfield Country Park, Fishing Lake, Boughton Lane Pocket Park
Contact Information
Monday to Saturday 8 AM to 5 PM